Dedicated on-site maintenance that enables you to move faster.
Concentric's dedicated on-site maintenance helps the facility leader manage planned maintenance and repair programs, safety and compliance, and data.

Planned Maintenance
Implementing an effective planned maintenance program is a big challenge, and essential to win.
Maintenance leaders are under pressure to develop and execute effective maintenance schedules, maintenance plans, and establish procedures for routine inspections.
Balancing planned maintenance with reactive maintenance (addressing unexpected breakdowns) is crucial to minimize equipment downtime.
Concentric's on site model removes common material handling equipment, automation, and fleet headaches.

Safety and Compliance
Lift trucks and warehouses can be dangerous.
Maintaining a safe working environment and ensuring compliance with regulatory standards is an utmost priority.
Leaders must establish and enforce safety protocols, provide adequate training, and regularly assess and mitigate workplace hazards.
Compliance with environmental regulations, safety codes, and industry standards is essential to avoid legal and operational risks.
Concentric's dedicated on-site maintenance approach makes your facility a safer and more enjoyable place to work.

Data Management and Analytics
With the advent of digital systems, leaders now have access to large volumes of data.
However, extracting meaningful insights and then effectively acting on it is an entirely different story.
Maintenance and warehouse leaders need to identify key performance indicators (KPIs) and develop data-driven strategies to optimize operations, improve productivity, and reduce costs.
Concentric's data platfom (Concentric Analytics) is customizable to your facility's specific needs.

Maintenance programs that establish communication and collaboration.
Maintaining effective communication and collaboration among different teams is a non-negotiable. Warehouse leaders must coordinate with maintenance teams, logistics, procurement, and other departments to ensure smooth operations. Clear and timely communication, as well as collaboration tools, are essential to address issues and streamline processes. Concentric helps to create the foundation for these must have maintenance and business principles.
Maintenance data that delivers. Not just check boxes.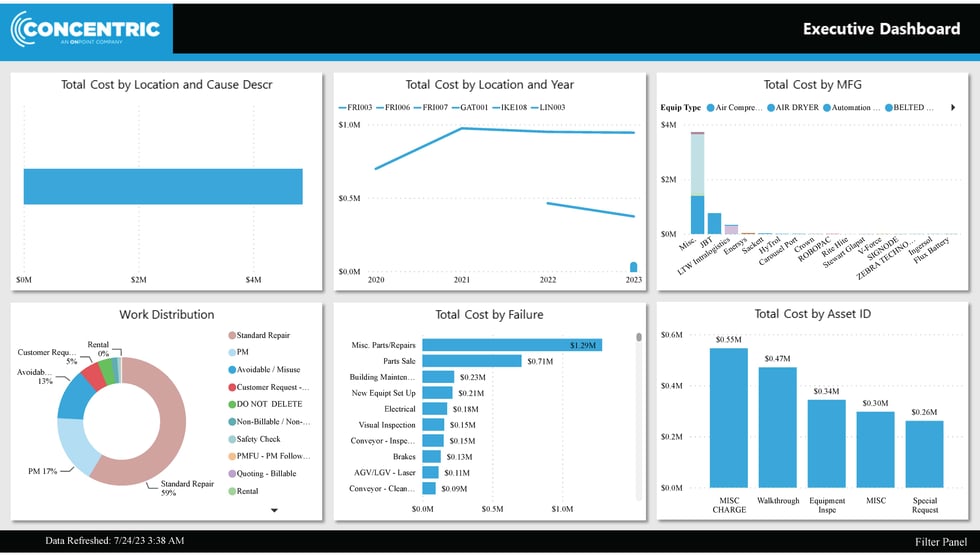 Our comprehensive on-site maintenance programs offer actionable data that empowers you to make informed decisions:
Know when and what equipment is being serviced, enabling you to plan accordingly;

Asset level data to assist you in making both present and future purchase decisions with confidence;

Data at your fingertips in real-time.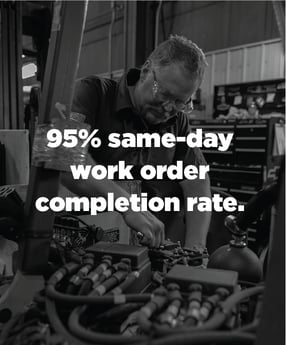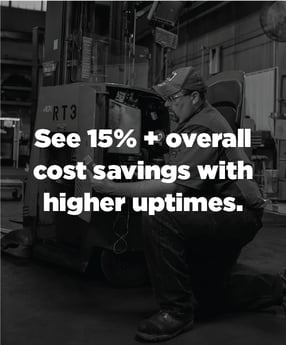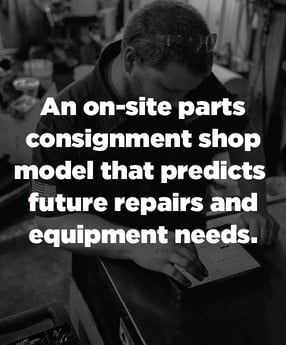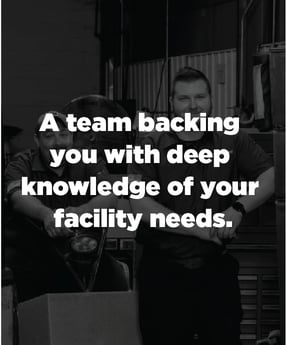 Dedicated On-Site Maintenance that builds a foundation.
A sound foundation around planned maintenance programs for material handling and automation equipment is of paramount importance in ensuring the smooth and efficient operation of industrial facilities. These programs are the bedrock on which reliable and cost-effective processes are built. By implementing well-structured maintenance plans, businesses can significantly reduce unexpected downtime, increase equipment longevity, and optimize overall productivity. Regularly scheduled maintenance activities help identify and address potential issues before they escalate into costly breakdowns or failures, leading to minimized disruptions in production and improved safety for personnel.
Fix the foundation and imagine the possibilities.
Reach out to get started.