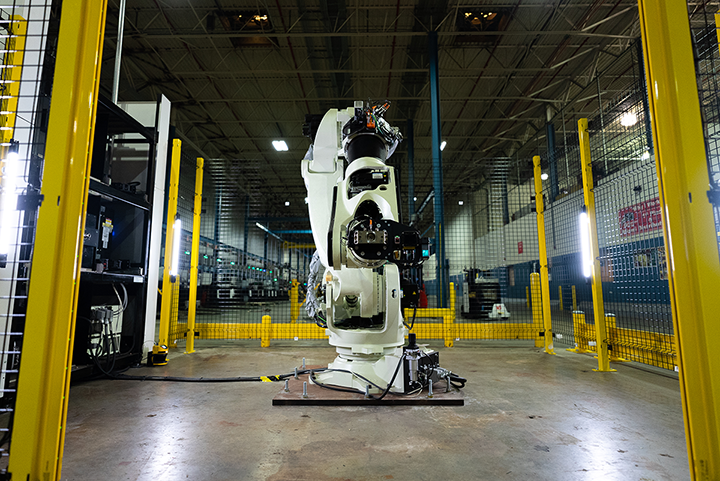 PowerHive™ addresses key facility challenges:
Labor Shortages, Retention & Job Satisfaction
Forklift battery maintenance is hard, and can require extra labor. It places stress on forklift drivers, maintenance and distribution center leaders alike.
Facility Production & Controlling Costs
Facility leadership's main job is to make and move product with finite resources. Downtime slows operations and leads to more unplanned maintenance costs.
Safety & Sustainability
Managing forklifts and forklift batteries is dangerous. They're also a top facility spend next to rent and labor with significant sustainability impacts.
What is PowerHive

™?
PowerHive™ is an automated forklift battery management system that reloads forklift batteries in under 3 minutes. Improving operator and facility productivity, while simultaneously lowering costs and driving sustainability.
Who is PowerHive

™ meant for?
PowerHive™ is intended for high velocity manufacturers and distributors that run hard and have a lot of equipment. Mult-shift environments with 15 plus lift trucks.
How do I get started with PowerHive

™?
Please fill out the below form, and someone from our engineering team will reach out to you shortly.
Reach out to get started.