To prospective employees:
August 3, 2020
It has come to our attention that one or more parties are impersonating Concentric, LLC in an attempt to "hire" prospective employees and solicit their personal information. These perpetrators are using the names of actual Concentric employees and posing as high ranking members of our company in order to coerce prospective employees into providing their social security numbers, dates of birth, and other personal identifying information, typically communicating with prospective employees through gmail.com accounts or domains that are subtly different from Concentric's own domain (e.g. @concentricSusa.com, versus Concentric's actual domain of @concentricusa.com). Please be advised that Concentric, LLC will never ask for your social security number, date of birth, or other personal identifying information over the phone or by email. We would ask that you remain vigilant and if you believe you have been contacted by these perpetrators, please reach out to us directly at 888-691-8100.
Learn More About the Concentric Team
We aspire to be the employer of choice for the industrial technician workforce. Becoming a member of our team means you are part of an industry-leading company that is consistently growing and investing in our valued employees. We are seeking new team members throughout the US as we grow. If you're a skilled technician, an experienced sales representative or a military veteran, we'd love to hear from you.
Will you enjoy working at Concentric?
To be a part of the Concentric team, you must first share our values. These include Challenge the Status Quo, I'm on it, NOW! and Student of the game.
We pride ourselves on delivering solutions that are focused on the Customer. Our secret sauce: building a Technician-Centric organization. Our technicians are our most important asset as they own the customer's experience. We hire, train and equip our technicians to be the best in the industry. You'll be armed with custom business processes and the tools specific to your role to deliver Forklift and Backup Power solutions that are second to none.
Concentric employees are experts in building trust, taking ownership and delivering customized solutions that exceed customer expectations. Our team's objective is to deliver superior solutions that eliminate service interruption so customers can refocus on their core business.
Calling All Veterans
We are proud that such a large part of our workforce is made up of veterans. This is done intentionally, and we are honored to have them lead many of our maintenance shops across the nation. Our company and our customers benefit from the experience of our military veteran team members. We invite all military veterans to explore career opportunities at Concentric. Whether you're a skilled technician who is ready to apply your expertise to a new challenge, or you're looking to begin a fulfilling career with us, we can't wait to meet you.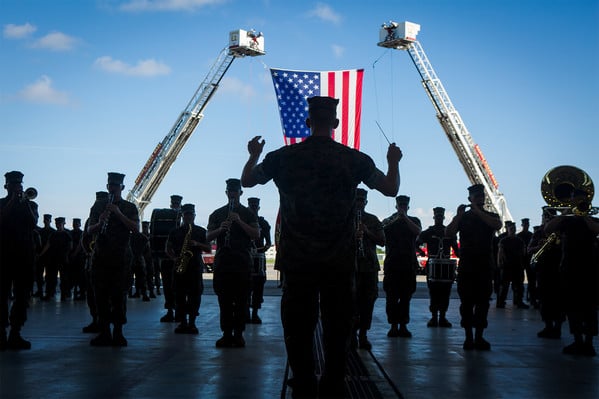 Our Benefits
Meeting Concentric's high standards comes with its rewards. Our employees receive comprehensive benefits that start from day one. They include incentive opportunities, medical coverage, 401k matching, purchasing programs, paid vacation, ample professional development and investment, useful technology tools and more. We give you everything you need to deliver for our customers.