Who We Are
Years ago a group of power entrepreneurs started re-imagining how forklift and backup power are bought and utilized by customers. That vision began with GuaranteedPOWER® in 2002. In 2018, several of these teams joined together to form Concentric. Our mission is simple - to deliver superior, engineered systems so you can get out of the power business and focus on your core. Today, Concentric is made up of companies from across the nation that share our mission for Customer-Centric power systems.

Our Approach

We understand your power and maintenance needs like no one else. That's because we've spent decades collecting data from businesses like yours on all forklift and battery brands. We arm our technicians with data-driven decisions that ensure proactive maintenance to keep you powered up and avoiding costly downtime.
Customer Centric


A set of circles that share a midpoint are Concentric. We put the customer at the center point, and their influence ripples across our team – positively driving how our people, processes and systems operate. Our objective is to design and manage powerful systems that solve your facility's unique problems and deliver efficiency and reliability.
Technician Centric


Our technicians are the best in the industry, and are armed with a unique management system that optimizes your material handling fleet.
Our History
Concentric, an OnPoint company, combines the power and expertise of ABT Power Management and National Maintenance Services (NMS). Both companies have a proven history of innovation and customer partnership. We continue to grow nationally, adding like-minded teammates and regional organizations regularly to meet our commitment to being a national service provider.
ON-SITE ASSET MAINTENANCE
INNOVATIVE TECHNOLOGY
ENGINEERED POWER SYSTEMS
Meet Real Concentric Customers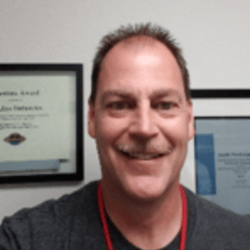 Concentric has been our go-to guys for more than 20 years, as they have provided the best customer service, and technical support that you could ask for. They continue to provide the latest technology to meet our ever-changing business needs. Great people to work with!
Al Zimmermann
Vision Park Logistics Resource
Rockline Industries


Concentric has consistently provided the highest level of customer service, and technical expertise, possible. It has been my pleasure to work alongside them for many years, and I look forward to this partnership continuing in the future.
Doug Pulver
Facility Manager
CBRE/Global Workplace Solutions
Electrolux North America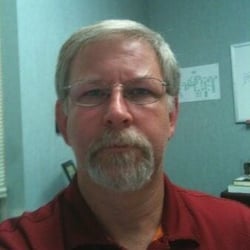 I have used Concentric for the past several years and plan on using them in the future for all my DC Power needs. Always professional and they do an excellent job!
Jeffery Stutts
Manager Switch Services
ATMC
Locations
These are our branches. GuaranteedPOWER® and on-site technicians nationwide.