Your Fleet's Forklift Battery Service Needs
Every fleet will come to the table with different battery service needs, depending on factors including:
Number of trucks.
Size and amount of facilities.
Age of assets.
Battery type.
Number of shifts.
A smaller company that operates a few forklifts in a single shift will have very different requirements than large-scale material handling organizations that operate 24 hours a day from multiple facilities.
The main priority when forming a forklift battery service approach is to optimize every step of the process for your business needs. This could mean switching battery type from lead acid to hydrogen or lithium ion batteries. It may mean investing in on-site maintenance personnel. The best approach could involve a full shift to managed services.
A power assessment is a way to quickly and accurately figure out where you stand — and what to do next. This will reveal which advances in areas like charging, watering and maintenance are most suitable for your needs.
Forklift Battery Charging
Finding the right approach to forklift battery charging can help you boost vehicle uptime, battery life, logistical efficiency and much more. The ideal system for you may be:

Standard charging:
Using a battery room and industrial battery charger system to charge your batteries is a large-footprint option, but this legacy option has its uses, especially in industries like food production where you need to keep the main floor clean and sanitary.

Opportunity charging:
This method is based on taking advantage of schedules, charging batteries still attached to vehicles during short breaks and interruptions and minimizing extra stoppages.

Fast charging:
This is a modern technologically driven option that works like opportunity charging but can bring vehicles back onto the floor even faster through the use of advanced battery charger systems.
Custom battery charging solutions designed to meet your needs can add extra efficiency to your material handling operations and drive value for your business.
Forklift Battery Watering
Forklift battery watering is an essential part of running lead acid batteries, but one that's often overlooked. If watering becomes an afterthought or companies take it for granted, there may be negative consequences for battery life, making equipment wear out and require replacement 1-3 years early. A suitable battery watering system is one that focuses on:
Maintaining correct water levels at all times.
Sticking to a schedule and plan.
Watering batteries after crashing.
Training personnel on battery best practices.
Monitoring and inspecting the watering system.
Maintaining all relevant equipment.
Giving this much attention to battery watering isn't excessive — it's a way to maximize the value of industrial forklift batteries, which can amount to 30% of the total cost of a vehicle.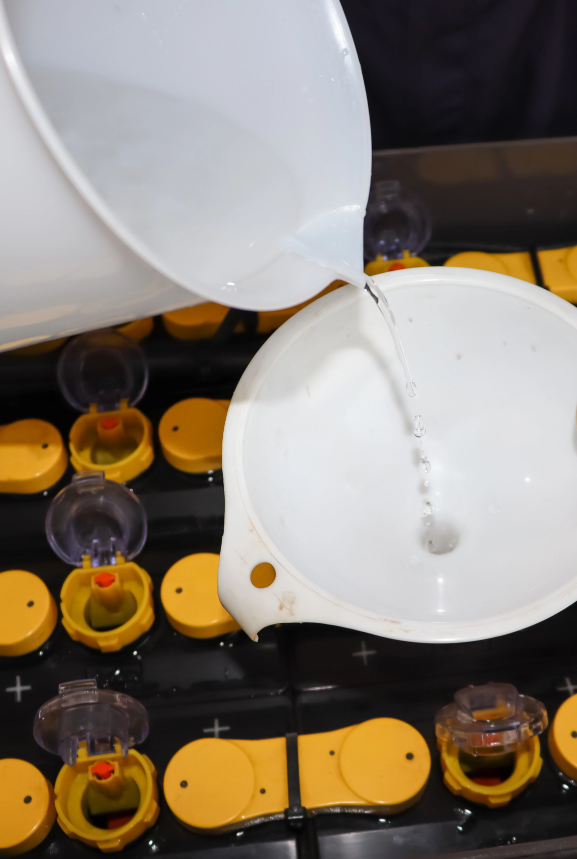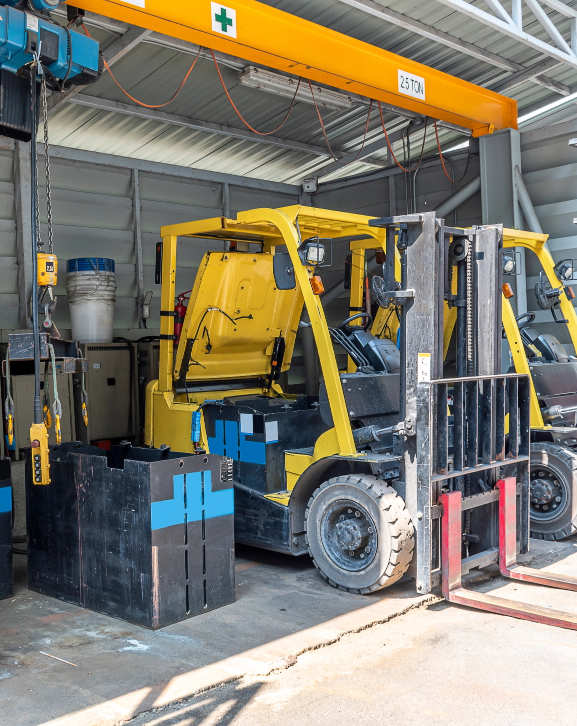 Forklift Battery Maintenance
Whether your organization has used the same lead acid battery system for years, is piloting a newly deployed lithium ion battery system or falls anywhere between these two poles, it's important to maintain your battery hardware.
Maximizing uptime relies on caring for your industrial forklift batteries, especially as the hardware ages and needs change. Areas of forklift spend can shift over the lifespan of a vehicle, and the right experts can keep up, delivering value-adding reliability.
For organizations with enough trucks operating around the clock, on-site maintenance personnel may prove to be vital members of the material handling team. These experts deliver preventative care and emergency service as it's needed, preventing costly downtime and other disruptions that result from equipment failures.
Find a Forklift Battery Service Partner in Idaho
You have options when it comes to forklift battery service. Working with the forklift battery experts at Concentric, you can unlock the value of programs and options such as:
We can also deliver services outside of the realm of forklift care, such as critical power backups.
Working with Concentric in Idaho, you gain the benefit of our triple bottom-line promise: we're committed to people, the planet and profitability. The right solution will be the one that suits your business.
Contact us to request a free power assessment today.
Learn More