Thinking about adopting Lithium-ion, TPPL or Hydrogen Fuel Cells?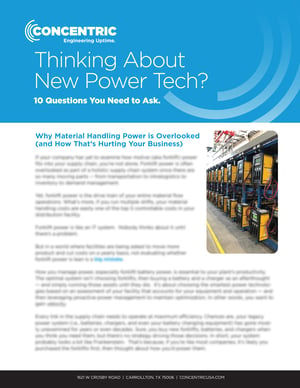 Lead-acid batteries have served the industry fairly well, but they do have their limitations.
That's why we're fielding a lot of interest in new power technology like TPPL, Lithium and Hydrogen Fuel Cells — but unfortunately, it isn't a magic wand.
It may be right for you. Or it may be an expensive investment that doesn't move you forward. That's why we put together ten questions you should ask to determine if new power tech is for you. It'll give you a sense of whether exploring new power options is worth your time and effort.
If you've been looking for some guidance, download "Thinking About New Power Tech? 10 Questions to Ask."
Download Your Free Guide Now!